ALL LANGUAGES
F
R
O
M
C
H
I
N
E
S
E
T
O
R
U
S
S
I
A
N
F
R
O
M
A
M
E
R
I
C
A
N
T
O
B
R
A
Z
I
L
I
A
N
F
R
O
M
A
R
G
E
N
T
I
N
I
A
N
T
O
J
A
P
A
N
E
S
E
Guided by the quest for linguistic purity and the desire to reduce delivery times, we have entered into numerous partnerships with various studios in Europe and internationally: from China to Russia, from the United States to Brazil, from Argentina to Japan.
A network of recording studios specialised in commercials, voice-overs and dubbing, with a catalogue of selected foreign speakers covering all continents. Thousands of professional native speakers including actors, voice actors, institutional speakers, adults and children, men and women.
IN CONNECTION WITH VOICEOVER ARTISTS
After casting and voice selection, work shifts and orders are managed via the management system: organising appointments with the speakers in real time via ISDN / IP Codec, Source Connect or Session-link Pro.
These remote connection systems allow you to record the speaker – who is physically on the other side of the world – in our audio systems in Italy and at the same time share the session with the agency via skype, zoom or telephone.
In fact, it could happen you have a coffee in Italy while chatting with a speaker in London, or an evening session in Los Angeles connecting the customer in Milan, or to wake up our speaker in Beijing because… we have the wrong time! Each recording session always takes place in video sync.
Each voiceover, after editing and synchronisation, is reviewed by a mother tongue translator for the final check.
HIGHLY SPECIALISED VOICEOVER ARTISTS,
IN ALL LANGUAGES OF THE WORLD
Here is a list of the languages we can provide for you with a special casting.
As you can see, there are familiar and unknown ones for a truly international message.
ALBANIAN
[SQ]
Spoken in Albania, Macedonia, Kosovo
AMHARIC
[AM]
Spoken in Ethiopia, Egypt

ARABIC
[AR]
Spoken in Saudi Arabia, Egypt, United Arab Emirates, Iraq, Lebanon, Libya, Syria, Morocco, Tunisia, Qatar
ARMENIAN
[HY]
Spoken in Armenia, Cyprus

BASQUE
[EU]
Spoken in the Basque Country, Navarre, Spain

BENGALESE
[BN]
Spoken in Bangladesh, West Bengal

CATALAN
[CA]
Spoken in Catalonia, Balearic Islands, Valencian Community, Andorra

CZECH
[CS]
Spoken in the Czech Republic
CHICHEWA
[NY]
Spoken in Malawi, Zambia
CHINESE
[ZH]
Spoken in China, Hong Kong, Macao, Singapore, Taiwan, Philippines
KOREAN
[KO]
Spoken in North Korea, South Korea
CROATIAN
[HR]
Spoken in Croatia, Bosnia and Herzegovina
KURDISH
[KU]
Spoken in Turkey, Iran, Iraq, Syria

DANISH
[DA]
Spoken in Denmark, Greenland, Faroe Islands


GEORGIAN
[KA]
Spoken in Georgia, Azerbaijan
JAPANESE
[JA]
Spoken in Japan, Palau

GREEK
[EL]
Spoken in Greece, Cyprus
HAUSA
[HA]
Spoken in Nigeria, Niger, Benin, Ghana, Sudan

HINDI
[HI]
Spoken in India, Bangladesh

INDONESIAN
[IN]
Spoken in Indonesia, East Timor

ENGLISH
EN]
Spoken in England, Wales, Northern Ireland, Ireland, Scotland, Australia, New Zealand, United States, Canada, Jamaica
IRISH
[GA]
Spoken in Ireland, Northern Ireland
ITALIAN
[IT]
Spoken in Italy, Switzerland, Italian canton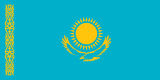 MACEDONIAN
[MK]
Spoken in Macedonia, Greece, Albania
MALAYSIAN
[MS]
Spoken in Malaysia, Brunei
MOLDOVAN
[MO]
Spoken in Moldavia, Romania

DUTCH
[NL]
Spoken in the Netherlands, Belgium
PORTUGUESE
[PT]
Spoken in Portugal, Brazil, Angola, Cape Verde, Guinea Bissau, Equatorial Guinea, Mozambique

ROMANIAN
[RO]
Spoken in Romania, Moldavia
RUSSIAN
[RU]
Spoken in Russia, Belarus, Ukraine, Kazakhstan, Moldova
SANGHO
[SG]
Spoken in the Central African Republic
SERBIAN
[SR]
Spoken in Serbia, Montenegro, Bosnia and Herzegovina
SERBO-CROATIAN
[SH]
Spoken in Serbia, Croatia, Montenegro

SOMALIAN
[SO]
Spoken in Somalia, Ethiopia, Djibouti

SPANISH
[ES]
Spoken in Spain, Argentina, Bolivia, Chile, Colombia, Costa Rica, Cuba, Mexico, Venezuela, Peru, Dominican Republic, Uruguay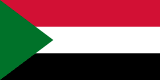 SWAHILI
[SW]
Spoken in Tanzania, Kenya, Uganda
GERMAN
[DE]
Spoken in Germany, Austria, German-speaking Switzerland, Luxembourg, Belgium, Liechtenstein
THAI
[TH]
Spoken in Thailand, Burma
URDU
[UR]
Spoken in Pakistan, India, Bahrain
ZULU
[ZU]
Spoken in South Africa