HUNDREDS OF TRANSCRIPTIONS
E
V
E
R
Y
Y
E
A
R
I
N
A
L
L
L
A
N
G
U
A
G
E
S
O
F
T
H
E
W
O
R
L
D
The text takes a voice ………but also a voice becomes text. Our professionals transcribe texts from any audio and video source, with the support of dedicated software such as Annotation Transcriber, Trascrivia 2 and Express Scribe, to speed up processes while always guaranteeing maximum precision. We have chosen not to transcribe with automatic software, but manually, with the aid of a play / pause control pedal that allows rapid transcription times and accuracy of the finished product.
From small processes to projects with hours and hours of text, every year we create hundreds of transcriptions in all the languages of the world for our customers in Italy and abroad, with the possibility of selecting different levels of accuracy: standard or advanced.
Whether it is a marketing language localisation, a script, an interview or a technical video, each written reproduction, complete with time code, is reviewed and adapted to the specific use of the customer.
TRANSCRIPT USING NATIVE SPEAKERS, IN ALL LANGUAGES OF THE WORLD
ALBANIAN
[SQ]
Spoken in Albania, Macedonia, Kosovo
AMHARIC
[AM]
Spoken in Ethiopia, Egypt

ARABIC
[AR]
Spoken in Saudi Arabia, Egypt, United Arab Emirates, Iraq, Lebanon, Libya, Syria, Morocco, Tunisia, Qatar
ARMENIAN
[HY]
Spoken in Armenia, Cyprus

BASQUE
[EU]
Spoken in the Basque Country, Navarre, Spain

BENGALESE
[BN]
Spoken in Bangladesh, West Bengal

CATALAN
[CA]
Spoken in Catalonia, Balearic Islands, Valencian Community, Andorra

CZECH
[CS]
Spoken in the Czech Republic
CHICHEWA
[NY]
Spoken in Malawi, Zambia
CHINESE
[ZH]
Spoken in China, Hong Kong, Macao, Singapore, Taiwan, Philippines
KOREAN
[KO]
Spoken in North Korea, South Korea
CROATIAN
[HR]
Spoken in Croatia, Bosnia and Herzegovina
KURDISH
[KU]
Spoken in Turkey, Iran, Iraq, Syria

DANISH
[DA]
Spoken in Denmark, Greenland, Faroe Islands


GEORGIAN
[KA]
Spoken in Georgia, Azerbaijan
JAPANESE
[JA]
Spoken in Japan, Palau

GREEK
[EL]
Spoken in Greece, Cyprus
HAUSA
[HA]
Spoken in Nigeria, Niger, Benin, Ghana, Sudan

HINDI
[HI]
Spoken in India, Bangladesh

INDONESIAN
[IN]
Spoken in Indonesia, East Timor

ENGLISH
EN]
Spoken in England, Wales, Northern Ireland, Ireland, Scotland, Australia, New Zealand, United States, Canada, Jamaica
IRISH
[GA]
Spoken in Ireland, Northern Ireland
ITALIAN
[IT]
Spoken in Italy, Switzerland, Italian canton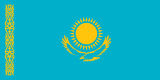 MACEDONIAN
[MK]
Spoken in Macedonia, Greece, Albania
MALAYSIAN
[MS]
Spoken in Malaysia, Brunei
MOLDOVAN
[MO]
Spoken in Moldavia, Romania

DUTCH
[NL]
Spoken in the Netherlands, Belgium
PORTUGUESE
[PT]
Spoken in Portugal, Brazil, Angola, Cape Verde, Guinea Bissau, Equatorial Guinea, Mozambique

ROMANIAN
[RO]
Spoken in Romania, Moldavia
RUSSIAN
[RU]
Spoken in Russia, Belarus, Ukraine, Kazakhstan, Moldova
SANGHO
[SG]
Spoken in the Central African Republic
SERBIAN
[SR]
Spoken in Serbia, Montenegro, Bosnia and Herzegovina
SERBO-CROATIAN
[SH]
Spoken in Serbia, Croatia, Montenegro

SOMALIAN
[SO]
Spoken in Somalia, Ethiopia, Djibouti

SPANISH
[ES]
Spoken in Spain, Argentina, Bolivia, Chile, Colombia, Costa Rica, Cuba, Mexico, Venezuela, Peru, Dominican Republic, Uruguay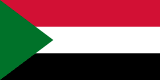 SWAHILI
[SW]
Spoken in Tanzania, Kenya, Uganda
GERMAN
[DE]
Spoken in Germany, Austria, German-speaking Switzerland, Luxembourg, Belgium, Liechtenstein
THAI
[TH]
Spoken in Thailand, Burma
URDU
[UR]
Spoken in Pakistan, India, Bahrain
ZULU
[ZU]
Spoken in South Africa